It's never been more important to support small businesses, especially those which rely on the Christmas period to generate much of their revenue for the year.
There are so many wonderful small, local, independent brands offering up completely unique, high quality gifts that you won't find elsewhere.
So this festive season why not spend your money with them and put some money back into your local economy?
With that in mind, we've compiled a list of the top seven ways you can support small businesses this Christmas.
1. Support businesses you already know and love
Chances are you already follow a number of lovely local businesses on social media.
Or perhaps you've even already shopped with one or two of them and loved their products.
If so, use them again!
Independent businesses rely on brand loyalty to keep their customers coming back time and time again, and Christmas is most likely one of their key times of year.
Hopefully, with lockdown ending on 2nd December, you'll be able to drop into shops personally but, if not, check whether they've got a website and shop online instead.
2. Use Instagram's shop button
Instagram has shaken up its layout recently and added its shop button to the bottom of the app for easy access.
It looks like a little shopping bag and tapping on it will take you to Instagram's shop section which was introduced back in May.
It hasn't been that prominent until now – possibly to encourage users to do some Christmas shopping on the social media platform this year.
The button has been updated recently and will now only show products from the brands you already follow.
Clicking 'browse shops' in the top left will then show you a section called 'shops for you' where you'll find retailer recommendations based on shops you already follow.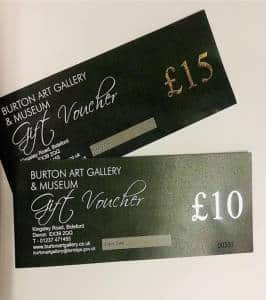 3. Buy gift cards
This is a brilliant option for those hard-to-buy-for friends and family.
If you've had a browse of a shop's products and haven't a clue what to get, but you know your recipient would love those kinds of gifts, buy them a gift card instead.
That way you're giving money to a small retailer and allowing whoever gets the gift to choose something they'll really love.
You can see the Burton Art Gallery's gift cards here.
4. Spread the word
If you've bought something from a wonderful small business, tell people!
Leave a review on social media so they can share it with their followers.
Post a photo onto your Facebook feed and / or Instagram story and tag the business.
Instagram has even introduced a 'Support Small Business' feature to its stories to make it even easier to tag your favourite brands.
Doing a Secret Santa with your friends and family this year?
Why not create a 'support local' theme and encourage them all to shop with small brands?
5. Ask for recommendations on social media
If you're wanting to buy a unique gift, for example, a necklace or handbag, why not put out an ask on social media?
You might get some amazing recommendations from your friends and discover some hidden gems in the process.
If you're struggling, you can always post in groups or forums too – chances are lots of small businesses are waiting to recommend themselves!
6. Use virtual markets
With the pandemic continuing over the festive period, meaning many traditional markets won't be taking place, virtual markets have been popping up on social media.
For example, the famous Bath Christmas Market has been cancelled but, instead of letting the festive season pass by without making the most of it, the organisers have moved it online.
There's also a virtual market closer to home – the North Devon Virtual Christmas Market is running until 19th December with lots of local retailers promoting their goods in the event.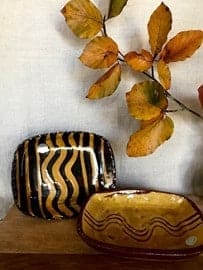 7. Think outside the box
While we all love the usual jewellery, candles, CDs and games at Christmas time, why not broaden your horizons and buy something totally unique for your loved ones?
There are so many retailers offering one-of-a-kind gifts that you simple can't buy elsewhere.
For example, The Burton Art Gallery has a broad range of one-off arts and crafts for you to give as gifts on Christmas Day.
From walnut chopping boards and ceramic jugs to textiles and brooches, there's something for every member of your family.
Check out our list of eight unique Devon Christmas gifts if you're stuck for inspiration.
Support small businesses this Christmas
Hopefully that's provided some food for thought and encouraged you to support small businesses this Christmas.
Make sure you do your research before buying from the big brands to see if a local shop stocks what you're after instead.
Remember, by shopping local you'll be helping support someone's living, keeping your local economy alive and getting a much more personalised shopping experience.
To view the Burton's shop range simply click here.