Become a Friend of The Burton
Become a friend of The Burton and support the work we do.
The work of the Burton at Bideford is supported by the dedication, hard work and enthusiasm of the Friends. The Friends are a separate charity (no:281466) that support and enhance our work.
What the Friends do
The Friends of the Burton get involved in fundraising, sponsorship of events and acquisitions, and promotion of The Burton throughout the region. They also hold Friends events and exhibitions which raise funds, support local artists and keep our membership informed. The Friends encourage every age group to visit and make the most of all the gallery has to offer.
Benefits of becoming a friend
Joining the Friends entitles you to invitations to most of the exhibitions' Opening Parties, concessions on admission to any of the chargeable exhibitions, a quarterly newsletter and up-to-date Burton and Friends events information, and generally a chance to support the Gallery.
If you have time to spare you will be encouraged to help at functions, social events, or be a steward during some exhibitions.
We welcome young and old, and people from near and afar to become a friend of The Burton.  Everyone is welcome to join and we would love to have you on board.
The Friends of The Burton Art Gallery and Museum are members of the British Association of Friends of Museums (BAfM)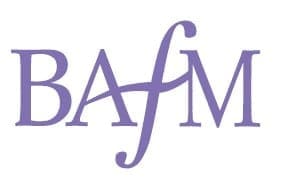 For more information to become a friend of The Burton, please visit the Friends website
For information about GDPR and other policies of The Friends please email info@theburton.org
Friends membership details:
Annual 
(as of 1st July 2020)
Lifetime
(as of 1st July 2020)
Please complete and return the form to:
Friends of the Burton at Bideford
c/o the Burton at Bideford
Kingsley Road
Bideford
Devon
EX39 2QQ